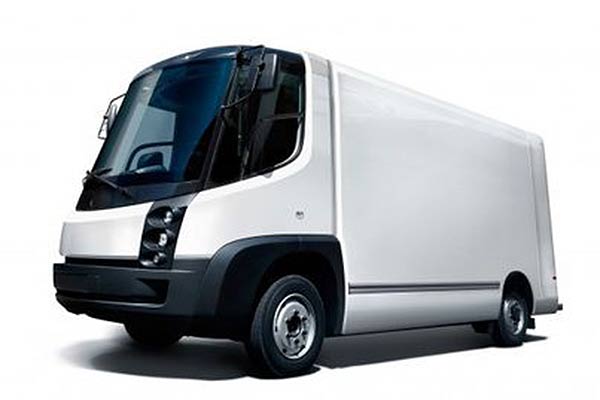 Navistar International eStar
The eStar was first made in 2011 by a collaboration of Navistar International and Modec. These fully electric delivery vehicles were made with the help of a U.S. Department of Energy grant but in 2013 were discontinued as part of a corporate restructuring plan to focus on current profitability.
These vehicles are a great base to build our solar electric RV's being that they are already electric, lightweight and have plenty of room to customize with all the camper comforts.
Joel Gregory Hayes and Route del Sol
In June 2018 we built the first Solar Electric RV for Joel Gregory Hayes and his project "Route del Sol". Joel plans to drive this vehicle on the Pan American Highway from Alaska to Argentina running fully on energy harvested from sun. This was an intense project completed in only two months with the whole team working around the clock to get it done before the weather turned in Alaska. We added a secondary battery pack so that this vehicle will get up to 200 miles on a charge. We equipped it with our solar awning cassette, adding 6 KW of solar panels. We documented the whole build and you can watch those videos on our YouTube channel "Solarrolla" or in the link below. Be sure to subscribe to us so you can stay up to date with our latest projects!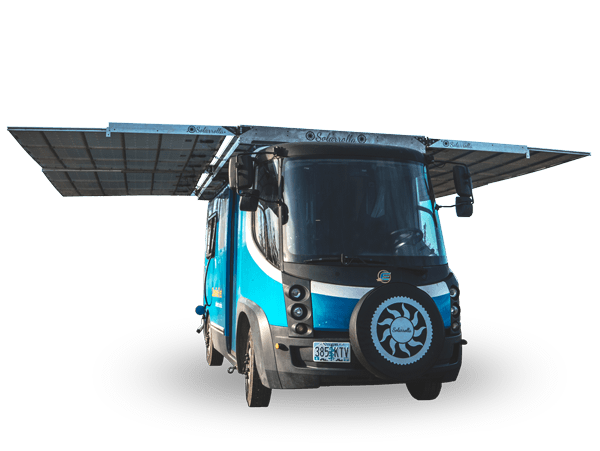 Route del Sol Social Media
To follow Joel on his journey visit his social media pages below.